Keynotes & Webinars 60 – 90 minutes
Inspiring, practical, and full of stories of what successful culture leaders do. Our presentations provide your leaders with immediate, practical, simple, and effective actions to help them lead the culture they want. Keynotes & webinars focus on leadership, psychological safety, growth mindset, and culture change.
Workshops
Half-day – 2 days
A presentation combined with breakout exercises and a large group debrief, which includes a facilitated discussion on identified key issues. This format allows time for debate on real issues and for leaders to personalise learning according to their role and natural leadership strengths.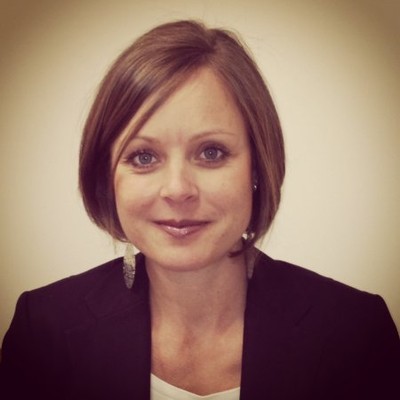 Michaela Wortley
Oceania Coaching, Teaming and Mediation Leader, EY
"Michael's authenticity and ability to explain complex leadership culture challenges in a simple, practical, yet thought provoking way, has created incredible, never seen before appetite in our leaders to truly embrace our transformative leadership journey. Helping us to critically reflect on how consistently we really walk our talk and live by our values has been eye opening and life changing.
Richard Todd
Senior Director HR, Hilton Asia Pacific
Michael Bunting's care, skill and knowledge are second to none, his ability to connect on a deep personal level is life changing, we have never experienced so much positive feedback from a leadership program. Our leadership teams are stretching their learning & development budgets to get more access to Michael facilitating training programs, this level of senior leadership engagement is unheard of in our business.
Charles Morris
L&D and Culture, Microsoft Global
Michael and his team share a philosophy around going beyond surface-level corporate training and towards building programs and structure to support deep, sustainable transformation in individuals and organizations.
Steven Baert
Global Head of People, Novartis
We value Michael's expertise and leadership on shifting Novartis' culture towards an inspired, curious and unbossed organization to unleash the power of our people. Organizational change starts with individual change and Michael has been an excellent partner to develop our senior leaders to become more self-aware, mindful and self-authoring. His unique combination of data and focus on behavioral change is powerful.
The Mindful Leader Keynote Series
Keynote 1 : Leadership Credibility
Research conducted over 30 years involving 5 million people has revealed the key elements all leaders need to master to gain and retain leadership credibility
The single most important value to cultivate for lifelong leadership credibility
Why "less is more" if values are to serve our growth and leadership
To differentiate between growth-based values and image management based values
How to translate values into tangible, accountable action statements for both self and team
The role of values in mental wellbeing and resilience
Why our level of adult maturity determines our ability to follow values
A clear process and method for establishing core values
Post webinar resource: Detailed worksheet for values formulation
Keynote 2 : Growth Mindset 200% Accountability
Growth mindset is often taught in the context of learning new skills, but ho does it work in the development of self-awareness, leadership credibility and a values based team culture? We now know that adding new skills to leaders rarely results in a growth in self-awareness.
What 200% accountability is, and why it's the cornerstone of personal and team growth
The specific mindset required to master the first 100% of accountability
The single biggest mistake we make when it comes to understanding stress and its relationship to our behaviour
The specific reflex question needed to interrupt defensive behaviour and shift it into growth mindset
The role of growth mindset in wellbeing and resilience
The critical role of emotional distress tolerance in terms of cultivating a growth mindset respor to challenging feedback
The 3 key steps leaders and their teams need to implement to shift from dysfunctional blame. poor performance to 200% accountability
Keynote 3 : Self-Awareness
Self-awareness is typically regarded as the number 1 leadership skill needed to succeed in the new economy. In this webinar participants will learn:
The exact definition of self-awareness and how to specifically practice it in any given moment
The connection between self-awareness, mental wellbeing, performance and training our attention
The 4 domains of self-awareness and their significance for adult development and lifelong growth
The brain science and evidence behind the development of mindfulness as a core method for self-awareness development
The 3 mental habits that erode self-awareness and damage mental wellbeing
The core techniques to practice both developmental mindfulness and mindfulness for general wellbeing and calm.
When to use formal mindfulness practices versus informal mindfulness practices
Post webinar resource: Free access to our Awakened Mind platform for 30 days. We suggest participat complete our Mindfulness Essentials Program.
Hire Michael Bunting to speak at your next event
Michael is the founder of prominent leadership consultancy WorkSmart Australia, a certified B Corp, Awakened Mind and The Mindful Leader. He has engaged in disciplined personal mindfulness practice for over 25 years and has taught mindful leadership to businesses and governments for more than 20 years.
Michael has trained and coached thousands of leaders from CEOs to front-line managers, with a client base that includes numerous global multinationals. He is also the author of the number-one bestseller, The Mindful Leader, and co-author of bestselling books, A Practical Guide to Mindful Meditation, with Patrick Kearney, and Extraordinary Leadership in Australia & New Zealand with Jim Kouzes and Barry Posner, the world's premier researchers and authors in the field of leadership.