Novartis' success story
Novartis achieved a 45% reduction in staff turnover with The Mindful Leader program
Novartis' success story
Novartis achieved a 45% reduction in staff turnover with The Mindful Leader program
How We Help Our Clients Transform Their Workplace Culture
Changing a workplace culture and creating an environment that people genuinely love to work in doesn't happen overnight. Nor does it come off the back of standalone events or one-off training workshops.
To achieve true cultural change that's authentic and sustainable, we work closely with our clients to make key improvements in areas such as work engagement, satisfaction and focus. As a result, we support organisations to level up their entire workforce and transform their culture from within.
Proven results of our leadership & team development programs
+37%  work engagement
+22% focus
+22%  job satisfaction
-58%  emotional exhaustion
+25%  perceived leadership effectiveness
+13%  perceived team effectiveness
+25%  flow
What's more, our programs deliver a 31% reduction in image management focus – an area we've identified as a major waste of time and resources that actually stands in the way of achieving cultural change.
Attract and retain staff, boost employee engagement, improve performance and productivity, and discover the power of a culture that people really want to be a part of.
Discover the Impact of Awakened Mind
Explore our case studies and see how our transformative programs have delivered incredible benefits to some of the world's leading organisations.
Awakened Mind assisted Pearson Education in increasing their teams' focus by up to 17%, job satisfaction by up to 13%, and decreasing emotional exhaustion by up to 25%.
Independent research conducted by the National University of Singapore
Awakened Mind guided Nexus Hospitals staff to be 2.6 times more likely to take steps to improve their health and stress management.
Independent research conducted by Pracademia
Awakened Mind helped Australia's air navigation provider introduce mindfulness to their teams, resulting in up to 17% increase in focus, 21% increase in work engagement, and 42% reduction in emotional exhaustion.
Independent research conducted by the National University of Singapore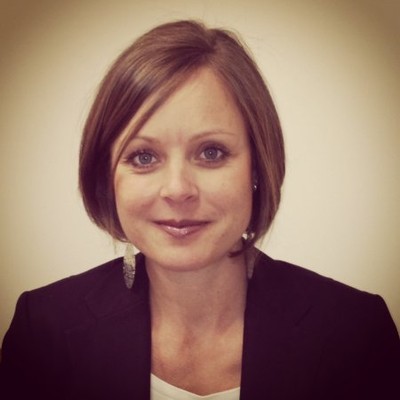 Michaela Wortley
Oceania Coaching, Teaming and Mediation Leader, EY
"Michael's authenticity and ability to explain complex leadership culture challenges in a simple, practical, yet thought provoking way, has created incredible, never seen before appetite in our leaders to truly embrace our transformative leadership journey. Helping us to critically reflect on how consistently we really walk our talk and live by our values has been eye opening and life changing.
Richard Todd
Senior Director HR, Hilton Asia Pacific
Michael Bunting's care, skill and knowledge are second to none, his ability to connect on a deep personal level is life changing, we have never experienced so much positive feedback from a leadership program. Our leadership teams are stretching their learning & development budgets to get more access to Michael facilitating training programs, this level of senior leadership engagement is unheard of in our business.
Charles Morris
L&D and Culture, Microsoft Global
Michael and his team share a philosophy around going beyond surface-level corporate training and towards building programs and structure to support deep, sustainable transformation in individuals and organizations.
Steven Baert
Global Head of People, Novartis
We value Michael's expertise and leadership on shifting Novartis' culture towards an inspired, curious and unbossed organization to unleash the power of our people. Organizational change starts with individual change and Michael has been an excellent partner to develop our senior leaders to become more self-aware, mindful and self-authoring. His unique combination of data and focus on behavioral change is powerful.
PDF
Download Webinar Brochure